5 STAR REVIEWS
We work hard to earn our 5-Star Reviews. Please let us know if there is anything we can do to make your experience better and please feel free to share your experience on one of our review sites.
---
---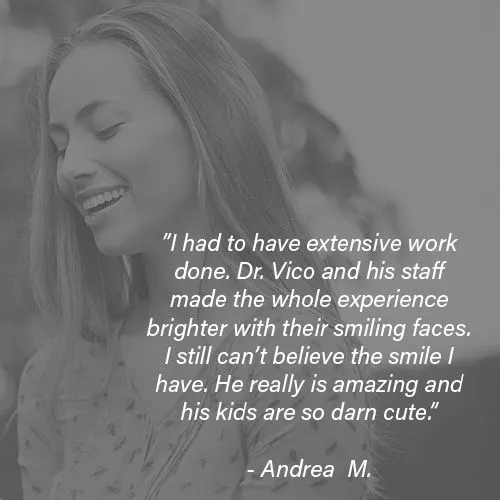 ANDREA M.
"I had to have extensive work done. Dr. Vico and his staff made the whole experience brighter with their smiling faces. I still can't believe the smile I have. He really is amazing and his kids are so darn cute."
---
---
EDDIE P.
"I called Dr. Vico in extreme pain. He saw me right away, during his lunchtime. I now have no pain and he saved my tooth. Very professional. I owe you lunch doc!"
---
---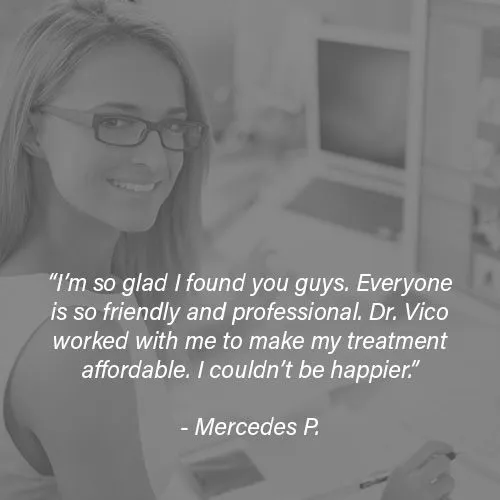 MERCEDES P.
"I'm so glad I found you guys. Everyone is so friendly and professional. Dr. Vico worked with me to make my treatment affordable. I couldn't be happier."
---
---